WELCOME TO Tetrahedron Junior College
Tetrahedron Junior Science College Established in the year 2013 is an ideal residential science college with quality classroom coaching for a bright , beautiful & meaningful career of the students. Our objectives is to impart intensive & extensive teaching among every section of our society. Tetrahedron Junior Science College tries its best to innovate scientific knowledge among students. The objective is to popularize science education among every section of our students in our society.
In 2016 +2 Science
90% 1st Division,10% 2nd,No 3rd,No Fail
In 2015 +2 Science
72% 1st Division,28% 2nd,No 3rd,No Fail
10 Students qualified in JEE(Main) - 2016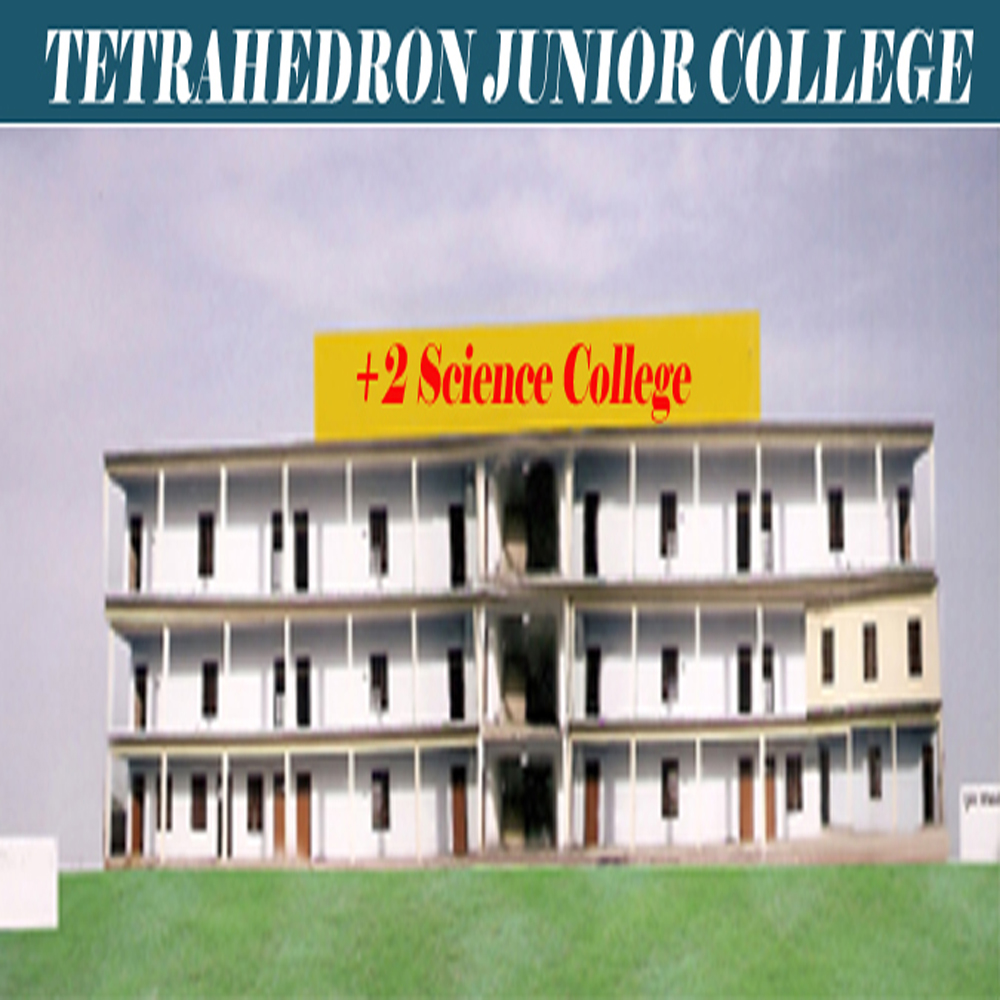 Our Unique Features
100% Result in +2 Science only in the form of 1st Division & 2nd Division.
100% +2 Theoretical Coaching with Entrance.
Oriented Coaching by Tetrahedron faculties.
Value aided NCERT pattern Coaching.
Technology Aided AC Class Rooms.
Well-equipment Library & Laboratory
Extensive doubt Clearing Classes by experts.
Subjective & Objective Tests with OMR Evaluation.
Quality & Hygienic Food & Well Disciplined Hostel.
Timely Intimation of Results to parents throught phone calls/Letter/Guardien Meeting.
Experienced & Dedicated Faculty in each Subject.


We Impart Entrance Examination Coaching
Our
Next Project
TRIDEB'S DEGREE COLLEGE